Welcome in the wonderful world of digital. Millennia's are very keen and fast in picking up new technology. Nowadays you see everyone constantly around you busy on their phone. People are not even looking up anymore, they are too occupied sliding through their social media feeds. So if we translate this to tattoos, what are their wild ideas for social media tattoos?
Social Media in particular gained a lot of popularity in a short amount of time. Social Media Channels are platforms where people can express themselves to others, follow each other to be up-to-date with what they do & even build a whole community. Social media has evolved in many ways and gained a lot of tractions from every kind of audience. Social Media Influencers were born into this world and this still rapidly growing. This brings us to the point where users spend hours & hours per day on their phones browsing through social media, this results into a totally new generation of fans for these lovely social media platforms.
And, as you might know, fans are doing EVERYTHING to show to other people what they stand for. With the rise of the popularity of the platform, fans tattooed in this wave their Iconic Social Media icon and/or logo on their body. With some weird, beautiful & unique tattoos as result.
We've especially made a collection of the most popular social media tattoos for you. Are you ready?
Social Media Tattoo: Snap Chat
Facebook Thumbs Up Tattoo
Originally Wikipedia Tattoo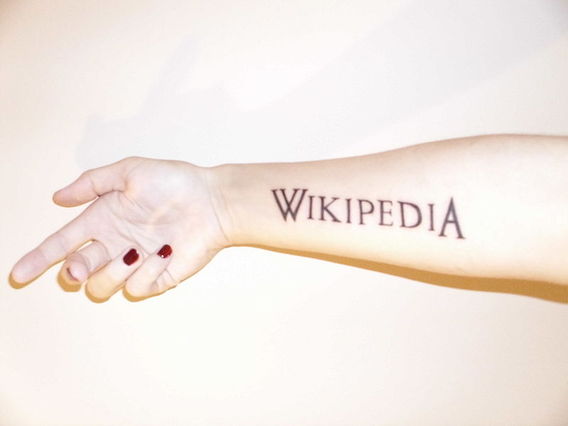 Delicate Twitter Tattoo
Spotify Tattoo
Tumbler Social Media Actions Tattoo
What do you think about these social media tattoos? Would you get one? Let us know. Another interesting topic: People went wild about Starbucks! Check out our Starbucks Tattoos Collection.